According to Betty Irabor, founder of Genevieve Magazine, women shouldnt worry and stress their heads if they are ot married before 30, as their 20s is the perfect time to build up themselves in other aspects of their lives.
Although Betty got married at 25 and has been married for 34 years now (very very long, lol),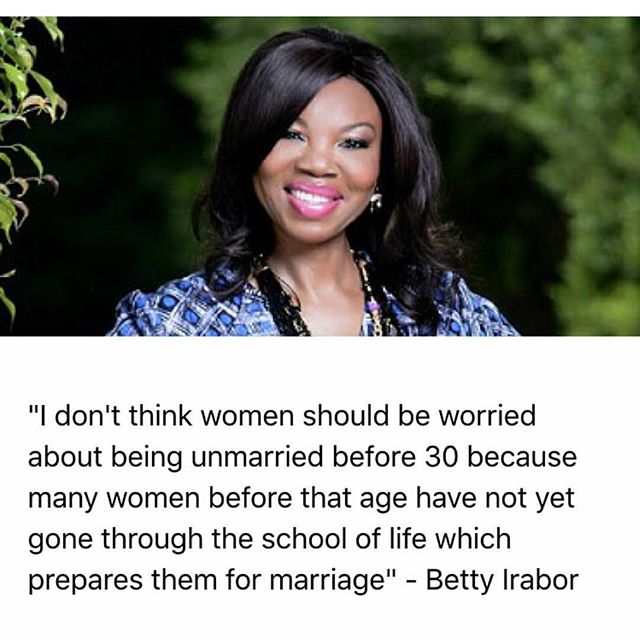 She also said
A lady over 30 is mature and fully formed. She is not easily phased by some of the challenges and distractions that could come with marriage.
But does age have anything to with maturity, I don't think so, because I have seen a lot of immature 30 year old, and matured 18 year old, so the age doesn't matter per say. I think she personally said this, because the society we live in today, once you clock the big 30, everyone is already wondering and praying for you. In fact, the middle 25 is starting to turn to the big 30, as they expect a lady to have someone serious in sight.
So does age matters, what do you think?