First off, I have to congratulate the digital media strategist and graphic artist behind Chicken Republic colorful social media ads, they are extremely awesome!
Its a well known fact that the National Publicity Secretary of the Peoples Democratic Party, Olisa Metuh  is currently on trial for his role in the diversion of $2.1 billion arms funds and was recently reported to have attempted to eat a statement he had earlier written for the Economic and Financial Crimes Commission.
He was on Friday, January 22, arraigned for destruction of evidence, and while the trial is yet to commence, popular fast-food company, Chicken Republic known for their very colorful social media ads had to get involved and released  a caricature advert online where the company bird delivers food to a jailed Metuh, asking him to eat their food instead of his words- an obvious swipe at him for allegedly tearing up his statement.
Mixed reactions have trailed the controversial ad, with some protesting against it, while others are praising the idea on twitter. Personally I feel Chicken Republic just look for ways to make sure that their brand stays relevant on Social media and its a good thing, it takes a lot of thinking to come up with half of what they come up with. Its not easy, trust me, a s a fellow digital media strategist, I know.
Check out the tweets below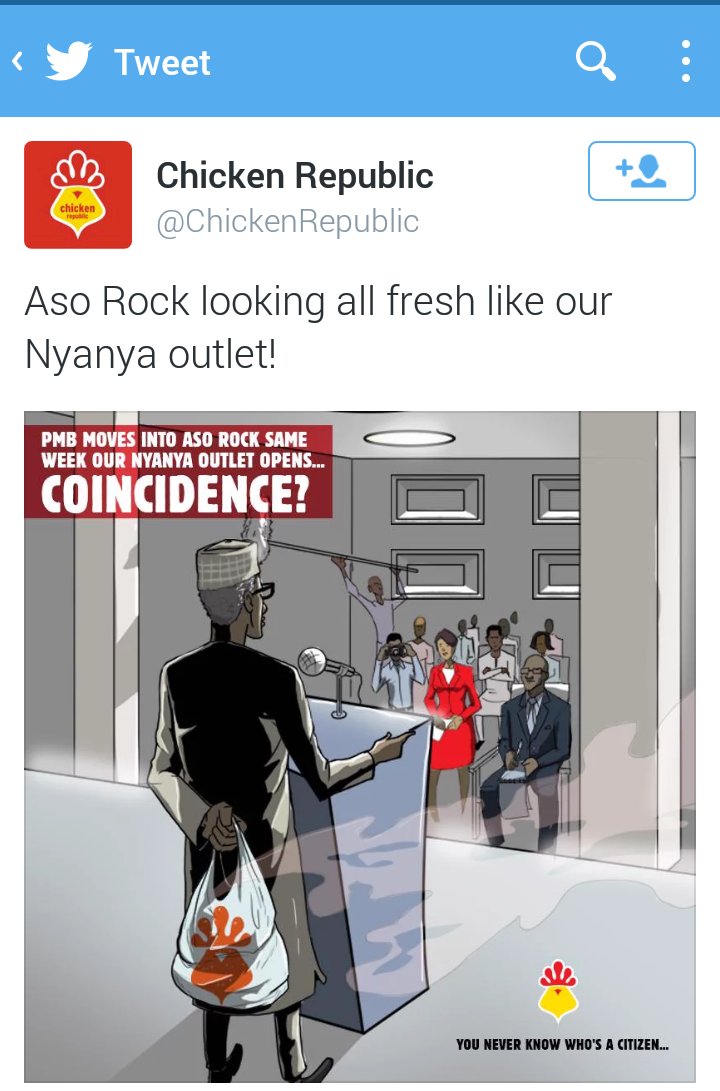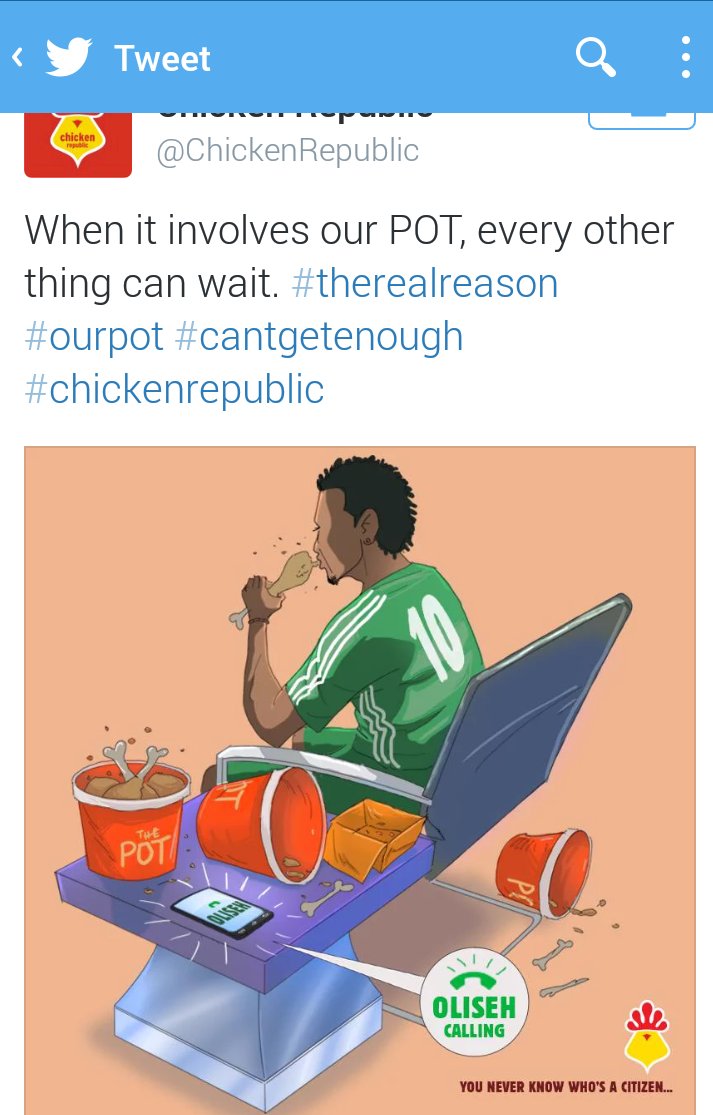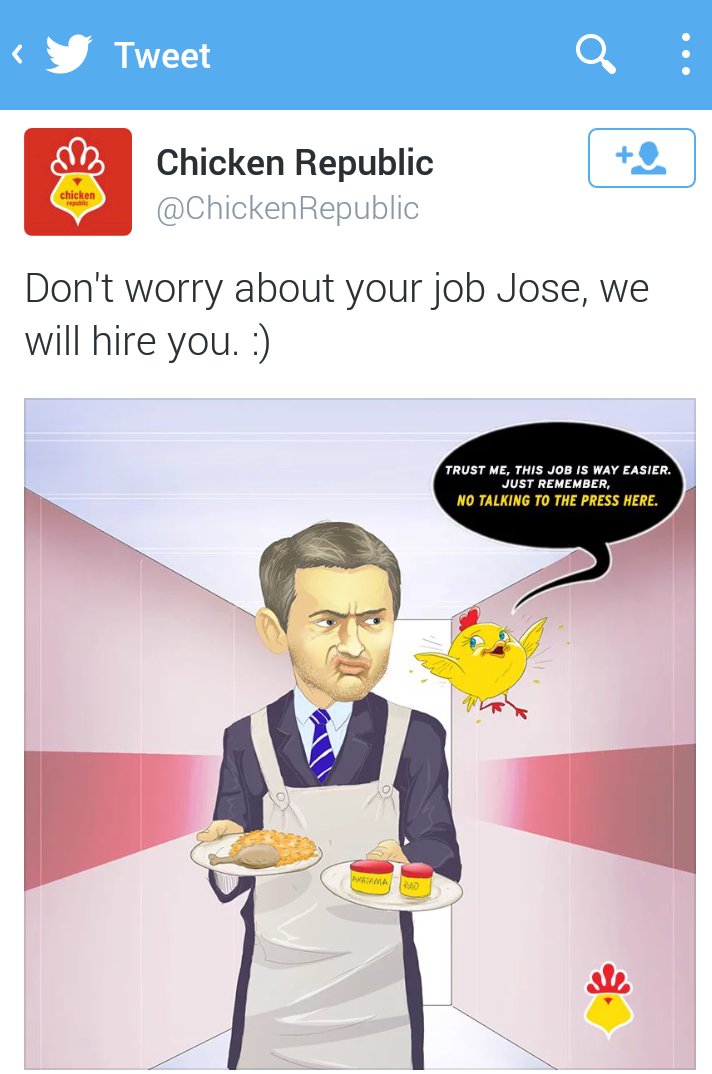 What do you think?
Libs Of ORC