CancerAware Nigeria, Sebeccly and 4 Other NGOs Collaborate for World Cancer Day on February 4, 2016. It is a global event that takes place every year with the aim of uniting the world's population in the fight against cancer.
It aims to save millions of preventable cancer deaths each year by raising awareness and educating about the disease. It encourages individuals and Governments across the world to take action. The theme for this year is #WeCanICan
Here in Nigeria, several non-profit organisations have come together to make February a month of cancer advocacy. There will be several activities during the course of the month.
These include free cervical screening, free breast cancer screening, dedicated cancer helplines, cancer survivorship seminar, helplines on childhood cancer, cancer walks and a charity football match amongst other activities.
Meet the cancer non-profit organisations championing the fight against cancer in Nigeria.

CANCER AWARE NIGERIA
Free Cervical Screening
Date: 3rd and 4th February 2016
Time: 9 a.m – 3 p.m
Venue: Well Woman Clinic. LUTH, Lagos
Pre-registration required. To register: 1. Text or call 0818 804 6560  2. Online at canceraware.org.ng/register
BREAST WITHOUT SPOT
#Vaccine4Cancer Walk
Date: February 4th 2016
Time: 9 a.m
Venue: Leisure Mall (Beside Shoprite) Surulere, Lagos
For enquiries: 0809 444 5968
SEBECCLY CANCER CARE
TeamSebeccly Charity Football Match against Cancer and Free Breast Cancer Screening
Date: February 7th 2016
Time: 4 p.m
Venue: UNILAG Sports Centre, Lagos
For enquiries: 08102056467 08087111629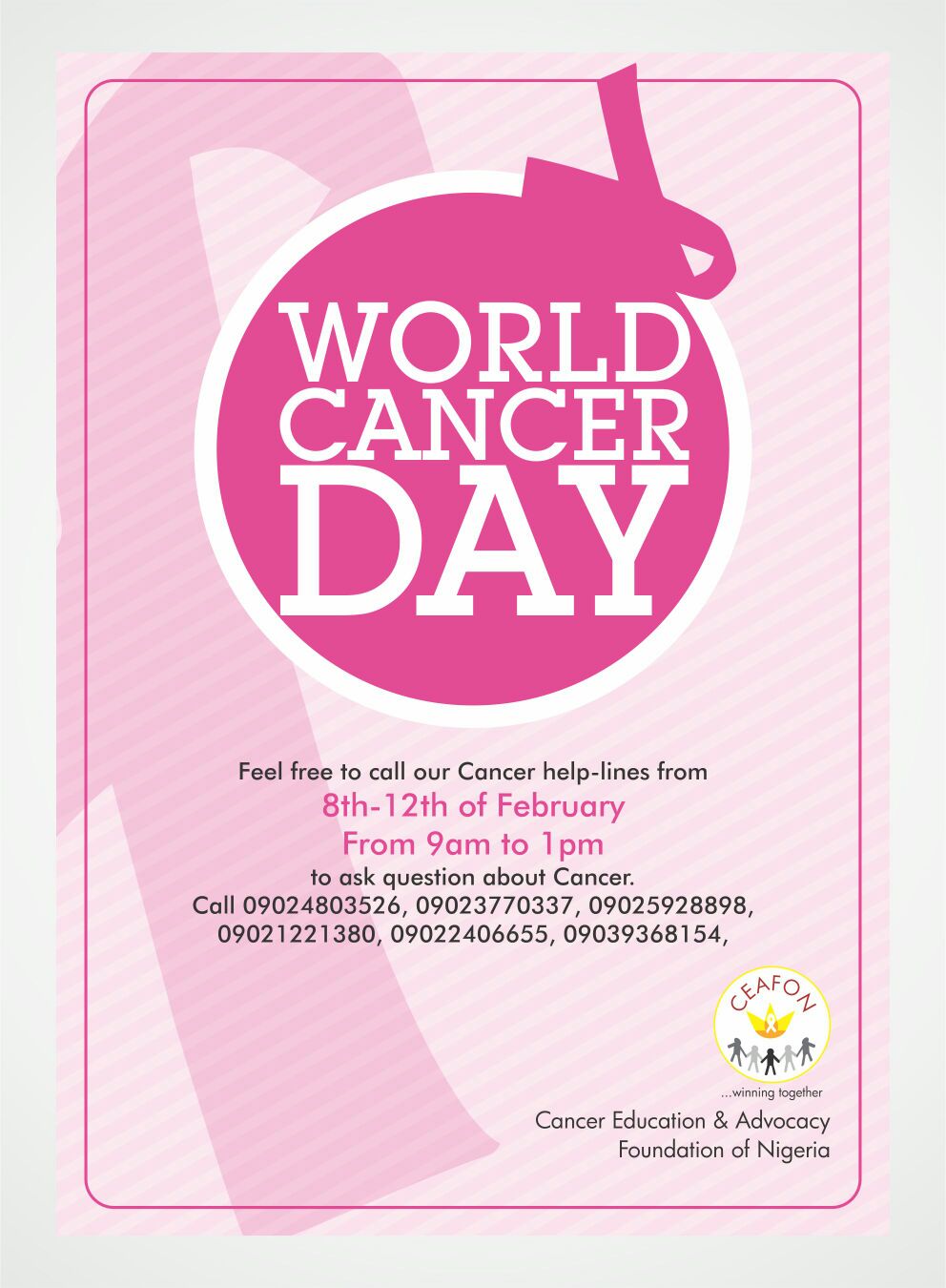 CANCER EDUCATION AND ADVOCACY FOUNDATION OF NIGERIA (CEAFON) CEAFON
Cancer Helplines Dedicated telephone helplines for questions about cancer
Date: 8th -12th February 2016
Time: 9 a.m – 1 p.m
Helplines: 09024803526; 09023770337; 09025928898; 09021221308; 09022406655 and 09039368154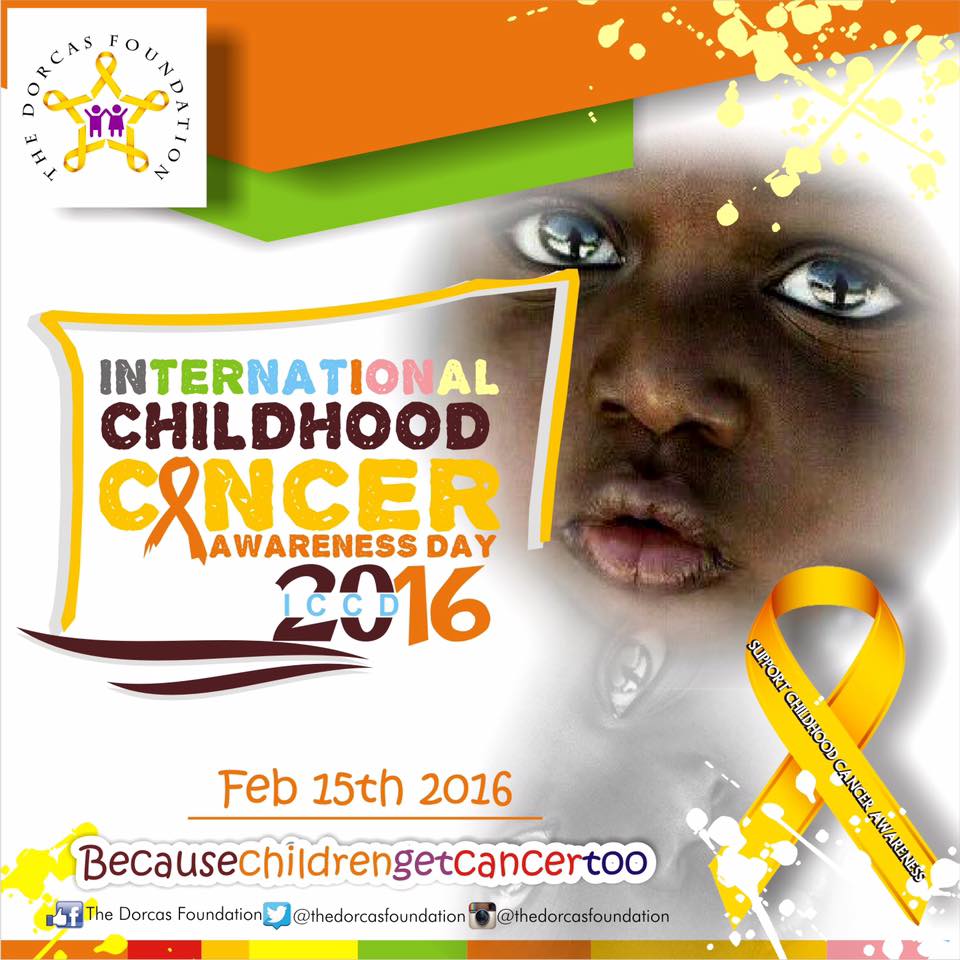 THE DORCAS FOUNDATION
International Childhood Cancer Awareness
Date: 15th – 21st February 2016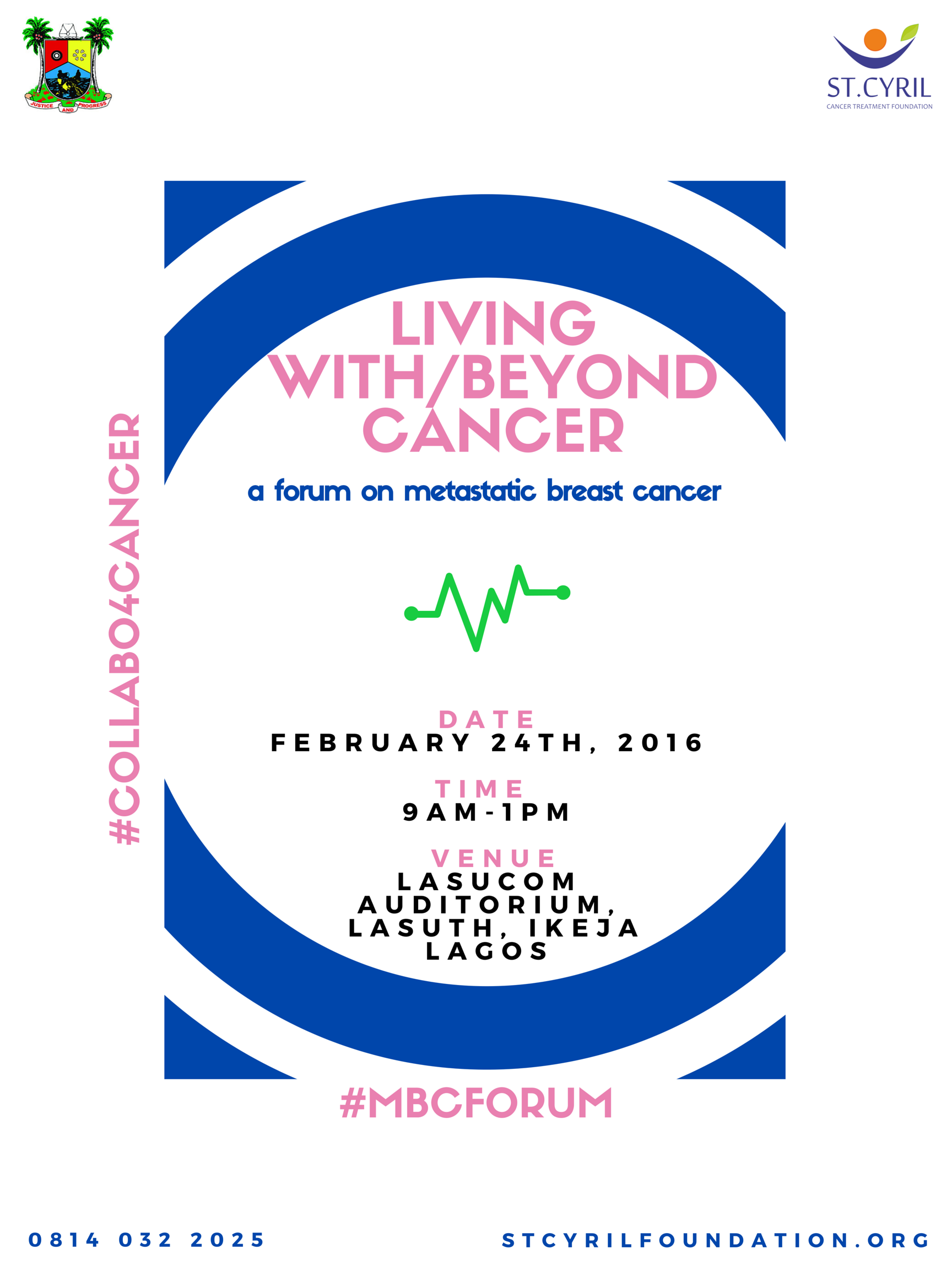 ST CYRIL FOUNDATION
Survivorship Talk at Metastatic Breast Cancer Forum
Date: February 24th 2016
Time: 9 a.m to 1 p.m
Venue: LASUCOM Auditorium, LASUTH, Ikeja, Lagos
For enquiries: 08140322025
WHAT CAN YOU DO?
Take part in any or all of the events.
Share the poster on social media using the hashtag #Collabo4Cancer. Download here: http://bit.ly/1RS93zH
Sign up to be a volunteer at our events.
Donate to any cancer non-profit of your choice to help in the fight against cancer in Nigeria.