Ekwelike Stanley revealed yesterday that he is the boyfriend of Gifty, a housemate in the Big Brother Naija reality show. Yesterday he shared photos of them in bed together as well as a video clip and today he is sharing even more intimate details – click here to see.
He has revealed on Twitter that he and Gifty have a sex tape together and that if she tries to leave him after winning, he will release it.
See his tweets below.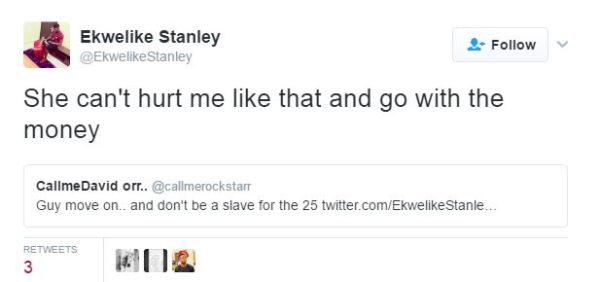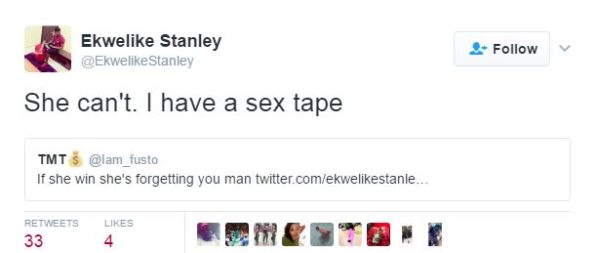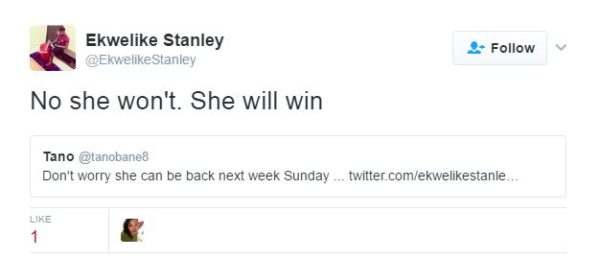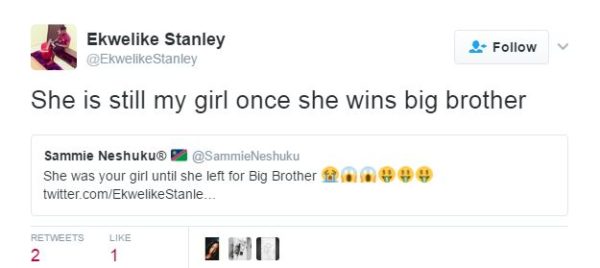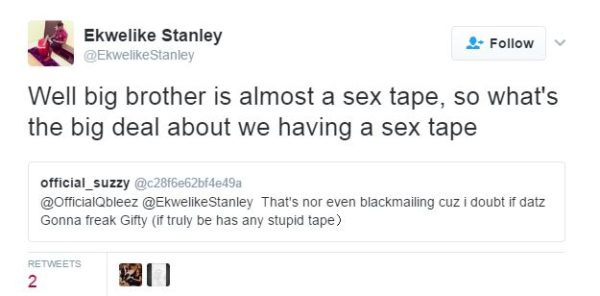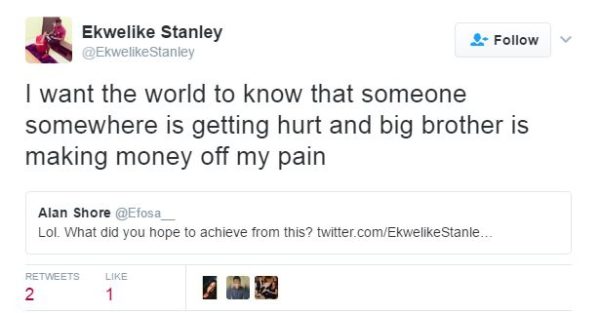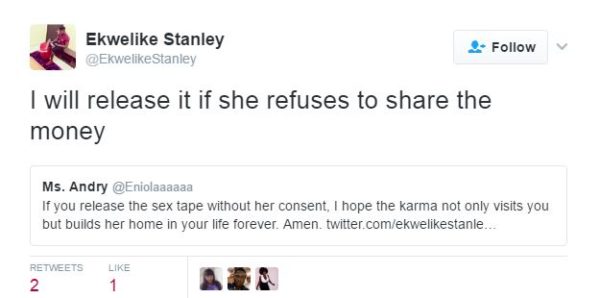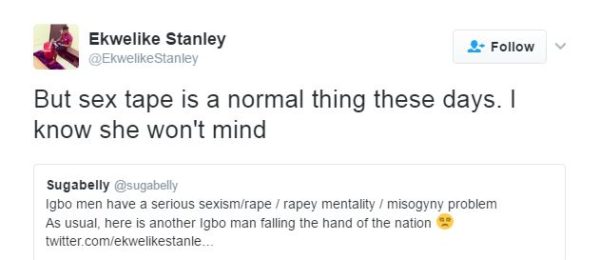 How true is it that Igbo men have serious sexism/rape mentality? Not my words just that of a twitter user.