Over the weekend Davido and Sophia Momodu's daughter,  baby Imade, celebrated her first birthday with a star-studded and super fun party. The party was held after a thanksgiving earlier in the day.
While Sophia Momodu was spotted at the thanksgiving, a number of people noted that she wasn't spotted in any photos from the evening party and NETng exclusively reported that that Sophia Momodu was "bounced" from the birthday party.
Joining forces Davido and Sophia both took to the Instagram page of@Instablog9ja to shut down the reports. Sophia commented "So many beautiful things happened last weekend u didn't post any of it. Then u come & post false news.. It better be for the likes. @instablog9ja if I can move on from the drama surely you can too" while Davido also commented "She is in full custody of our daughter Biko ! And no one was bounced … Bless".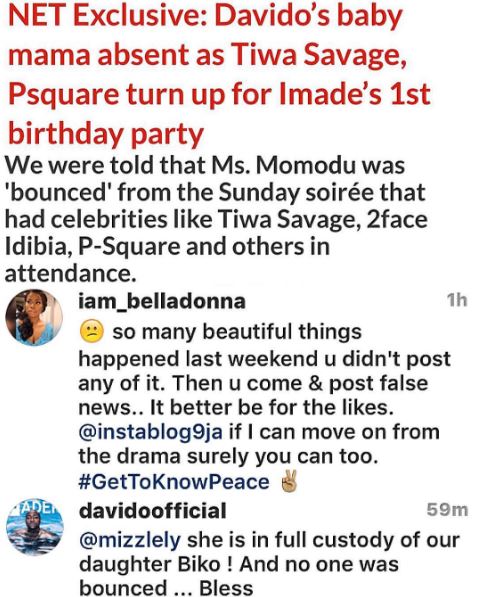 The way it should be after all the previous brouhaha