In a series of Snapchat posts/pictures/snaps, arch-rivals and soon to be sister-in-laws Kylie Jenner and Blac Chyna revealed that they have either made up or were fooling us this entire time and are actually best friends now.
The snaps included the captions, "Hanging out with my lil sis" and, "When we've been best friends the whole time," , lol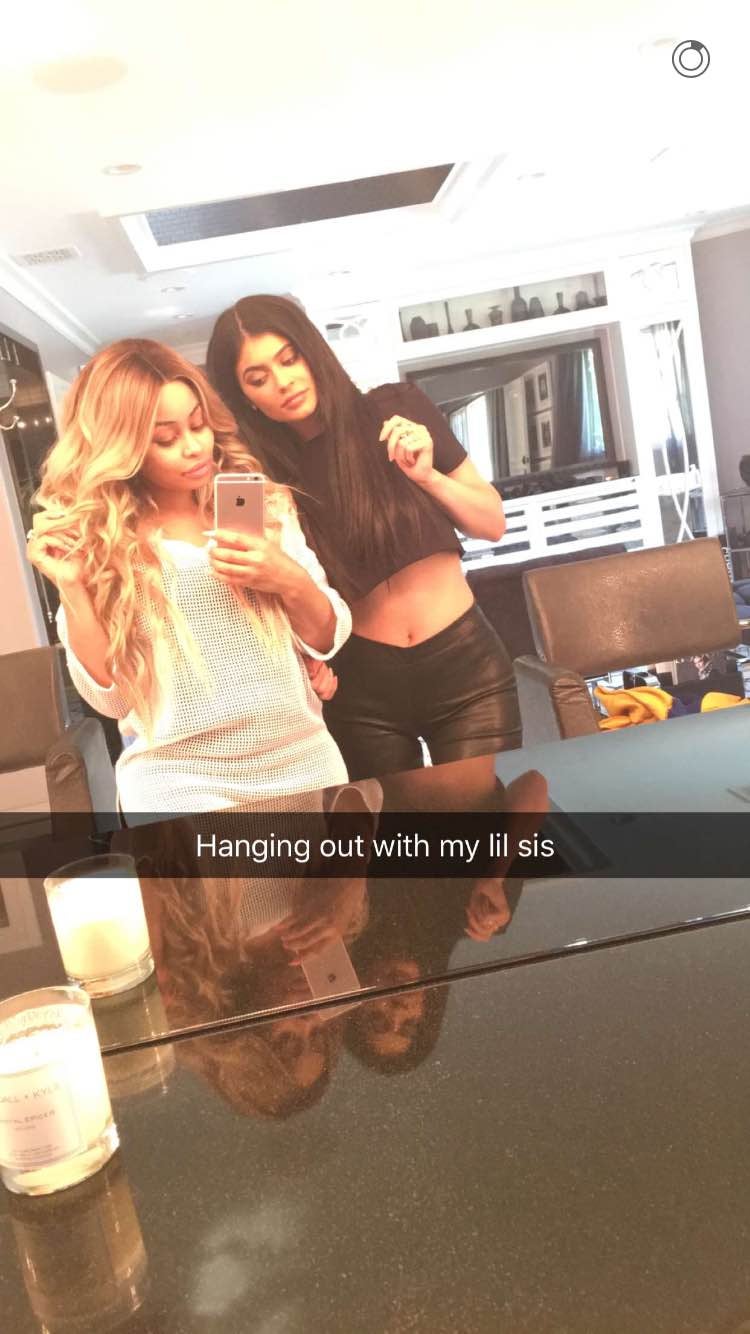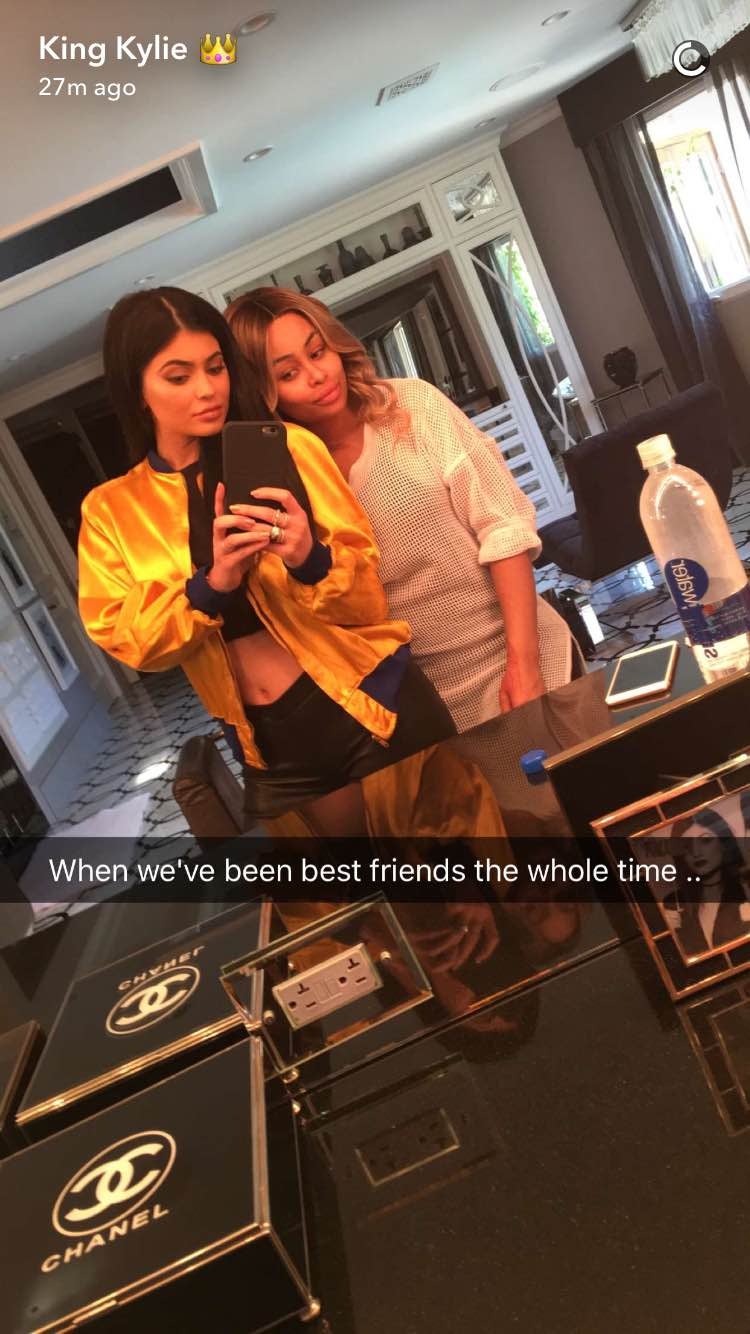 So a quick reminder, in case you are wondering why this is news (I am not, never have been and never will be a KUWTK fan, but this triangle has to be one of the craziest & messiest ever), see facts below
Kylie is currently dating Tyga, who left his longtime girlfriend and the mother of his child, Blac Chyna, to start hanging out with Kylie when she was 16 years old. They denied the relationship for a long time because, I'm guessing, Tyga isn't fond of prison (Having sex with a minor is a crime). As this all went down, a feud of sorts broke out between Blac Chyna and the Kardashian family. Did I mention that Blac Chyna used to be best friends with Kim Kardashian?
Fast forward: Blac Chyna is now engaged to Kylie's brother, Rob Kardashian. This was an amazing development because it had to have pissed off Rob's family. It also means that Blac Chyna will be able to legally change her last name to Kardashian because she loves Rob, but also probably to spite Kris Jenner Incorporated.
So err… yeah, that why this picture is kind of a big deal, so were they messing with our heads the whole time or they would do anything for ratings, fame and money?
Libs Of ORC