Esu Florence caused quite a storm some back when she accepted to marry Dr Bright Echefu, her best friend's husband, just four months ater the death of her best friend. When it happened then, I was tempted to post it, but I didnt due to plenty reasons. I just couldnt understand as to why Esu Florence, a beauty queen, who could have married anyone she so wishes, would settle for the insults that she knew would come by accepting to marry Dr Bright Echefu.
Were they planning her friends death before or was it just fate that made it easier for them, because engagement do not just happen, there have to been a level of courtship before two people decide to take it further. so when did Esu Florence and Dr Bright Echefu sinister relationship start?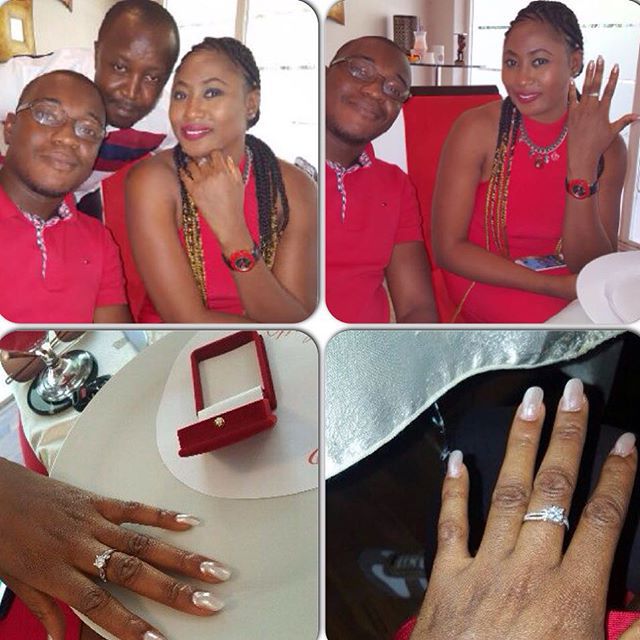 Anyways, recent news shows that they are no longer together apparently after Dr Echefu was arrested by the EFCC for some shady deals. Esu Florence has opted out and has started doing the 'everything was a lie' talk, that it was all for publicity and they were never engaged. Madam, that is a lie from the pit of hell. You, my dear beauty queen, are a big damned fat liar. You better stand by your man and claim him. After all Dr Echefu said his late wife's family are aware about everything.
Like Toke Makinwa would say
Claim Ya Man
Libs Of ORC